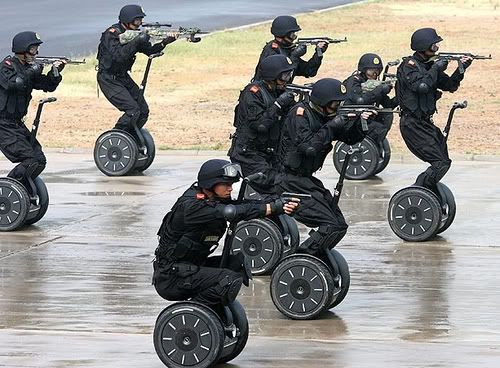 No need to hide your stash.  Be it, the pack­ets of beef jerky that your carp­ing wife doesn't want you eat­ing, candy bars that your bloated doc­tor has banned you from snack­ing on, or tobacco that your neu­rotic boss doesn't want you chewing…it doesn't mat­ter.  Because, this SWOT team ain't about to smoke you out.  No, no, no, this SWOT team wants to put some money in your bank, instead.
An acronym for – Strengths, Weak­nesses, Oppor­tu­ni­ties, Threats – SWOT (though some mar­ket­ing gurus pre­fer the dyslexic ver­sion of it; TOWS) has become an indis­pens­able tool for busi­nesses that pos­sess a mod­icum of aware­ness of its profit-generating potential.
For some of us, our fleet­ing flir­ta­tions with SWOT would have been restricted to our busi­ness and mar­ket­ing plans, as just mere cos­metic enhance­ments.  No shame in that.
But, it wasn't until a dis­cus­sion I had with a friend, slash acolyte — some­thing about key­word research — that I real­ized a SWOT analy­sis could actu­ally prove rig­or­ously use­ful.  It could be used to assess the health of your business's core com­pe­tences, or assess a par­tic­u­lar strate­gic imple­men­ta­tion you're mulling over.  It's also a log­i­cal way of assess­ing your competition.
A SWOT analy­sis nudges you towards rest­less quest­ings, which is a good thing.  In my case, I used SWOT analy­sis to approach a key­word research plan.
Call me wildly old-fashioned, but all I did was rip out a piece of paper from my notepad and grabbed a pen­cil which was lurk­ing some­where amidst my paper-infested table.
I must state at this point that con­trary to pop­u­lar belief, pre­his­toric tools like the paper and pen­cil are still in pro­duc­tion.  These are made avail­able at most sta­tionery stores.  I kid you not.
I then drew out 4 quad­rants, which looks some­what like what you see in Fig.1 below, albeit, much less impressive.
(Fig.1)

SWOT

ANALYSIS
Strengths and Weaknesses
If you noticed, Strengths and Weak­nesses fall under the Inter­nal col­umn.  More often than not, this is a reflec­tion of what's occur­ring within your busi­ness itself.
What should you con­sider under this col­umn?  Well, let's find out:
Inter­nal Col­umn of a

SWOT

Analysis
STRENGTHS

What are you cur­rently doing that is push­ing your project forward?

Your com­pet­i­tive advantages?

Do you have a strong brand?

Your business's main source of revenue?

Do you have the abil­ity to innovate?

Does your busi­ness have focus?

Are you, or is your busi­ness capa­ble of  adapt­ing to rapid changes?

Advan­tages of the company

Unique sell­ing points

Advan­tages of your prod­uct or service

Finan­cial reserves

Resources, employ­ees and assets

Loca­tion

Price or value you offer

Accred­i­ta­tions

Man­age­ment

WEAKNESSES

Fac­tors that put you at a disadvantage?

Some­thing your com­peti­tor is doing that you're not?

Is your mar­ket­ing effective?

Does your busi­ness lack focus?

Cus­tomers com­plain a lot?

Lack of abil­ity to imple­ment new ideas to carry your busi­ness forward?

Dis­ad­van­tages of your product/service?

Finan­cial problems

Morale com­mit­ment

Processes and systems
Oppor­tu­ni­ties and Threats
Oppor­tu­ni­ties and Threats are listed under the Exter­nal col­umn.  This col­umn forces you to wan­der out­side of your busi­ness envi­ron­ment, giv­ing you crit­i­cal acu­men into miss­ing com­po­nents within your busi­ness, or potential/current threats to your ongo­ing sta­bil­ity and suc­cess.  Points to con­sider are:
(Fig. 3) Exter­nal Col­umn of a

SWOT

Analy­sis

Sim­ple Isn't It?
But highly effec­tive, I must add.  I had my friend pro­vide me his SWOT analy­sis and although we shouldn't have been sur­prised, the analy­sis did beam some enlight­en­ing aper­cus — key­words which we would have oth­er­wise over­looked — if not for the SWOT analysis.
The over­ar­ch­ing stip­u­la­tion you'd have to bear in mind when con­duct­ing your own SWOT analy­sis though, is to be absolutely thor­ough and hon­est when approach­ing it.  Only then will you truly be able to zero in on — how to build on your strengths, how to resolve your weak­nesses, how and where you're able to exploit your oppor­tu­ni­ties, and how to avoid, or com­bat threats – all the while restrain­ing your­self from quixotic aspirations.
Feel free to also take your analy­sis one step fur­ther by con­duct­ing a TOWS (as men­tioned ear­lier) matrix, which is some­what sim­i­lar to a SWOT analy­sis, but much more in depth.  Here is what one might look like:
(Fig. 4)

TOWS

MATRIX



With TOWS, you're cross-referencing every­thing you'd ana­lyzed in SWOTS for a more crys­tal­lized out­look of your analy­sis.  Def­i­nitely one to use for deeper analysis.
So, there you have it.  A sim­ple tool in your busi­ness arse­nal that's pow­er­ful enough to unlock the enigma of busi­ness exis­ten­tial­ism — giv­ing you answers when­ever a sit­u­a­tional analy­sis is called for.  A SWOT analy­sis might not be able to answer the fun­da­men­tal ques­tions of life, but it'll put some money in your bank.
Is That All You're Going To Leave Me With, Kevin?
I thought I was, until you reminded me that I was felic­ity in motion.  So, I'm not going to leave you hangin'.
Would some SWOT tem­plates tickle your fancy?  How about the exact tem­plates I use for my projects with clients?  Would that make your day?  It won't be any­thing fan­ci­ful, because a SWOT analy­sis doesn't need to be pretty.  It just needs to be useful.
So, here you go.  Click on the Word icon to down­load the tem­plates.  All of them are in Word(.doc) for­mat so they are eas­ily editable to cus­tomize as you see fit.
SWOT

—

WEAKNESSES

.

DOC
SWOT

—

STRENGTHS

.

DOC
SWOT

—

THREATS

.

DOC
SWOT

—

OPPORTUNITIES

.

DOC
SWOT

—

POINTSYSTEM

.

DOC

Yes, lav­ish me with sil­ver coins, frank­in­cense and myrrh if you so desire, but at the behest of a sim­ple French phi­los­o­phy – L'argent ne fait pas le bon­heur [Money does not make hap­pi­ness] – that I live my life by, I sadly must refuse.
Gold on the other hand, I accept.