If you guessed Enrique Igle­sias, you'd only be half right.  The crooner does look like a shoe tweet like a canary, much to my wife's delight.  But, the answer is Zap­pos.
Zappos.com is an online shoe ven­dor with a rep­u­ta­tion, and an excel­lent one at that.  With three-quarters of its sales stem­ming from repeat cus­tomers, you needn't be bang­ing your head against the book­case to fig­ure out why that's so — *hint* (its got noth­ing to do with shoes).  But you already knew that, so let me just put it out there for the rest of us igloos — awe­some cus­tomer ser­vice.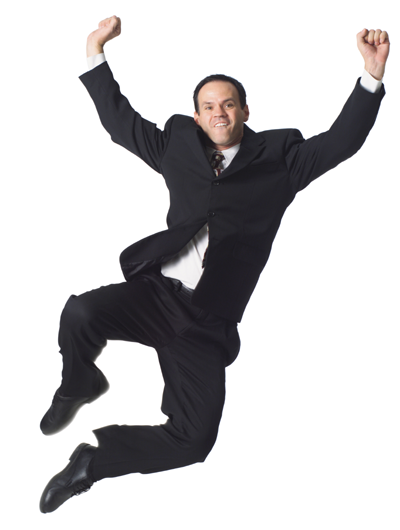 Zappos.com has put the W in "Wow­ing" cus­tomers and its cus­tomers are respond­ing in kind by help­ing Zap­pos gen­er­ate a whop­ping $840 mil­lion in gross sales last year.  Not bad for an online shoe ven­dor.  Then again, Zap­pos is no ordi­nary online retailer.  It's a com­pany that under­stands that as long as you're lever­ag­ing the Inter­net to run a busi­ness, you've to play by its rules.
And Inter­net rules dic­tate that cus­tomers aren't to be referred to as cus­tomers.  Rather, acknowl­edge them for what they truly are — a com­mu­nity. 
A com­mu­nity of web-savvy par­tic­i­pants that don't just con­sume prod­ucts, but pro­duce them as well.  YouTube is the clear­est exam­ple yet of a com­mu­nity, cre­at­ing their own prod­ucts — videos.
And here's a gist of what the global com­mu­nity is par­tic­i­pat­ing in by the second:
Blog­ging
Photo Shar­ing
Pod­cast­ing
Video Shar­ing
Forum par­tic­i­pa­tion
Micro blog­ging
Instant Mes­sag­ing
Social Net­work­ing
Shop­ping
"…The social web will become the pri­mary cen­ter of activ­ity for what­ever you do when you shop, plan, learn, or com­mu­ni­cate.  It may not take over your entire life (one hopes), but it will be the first place you turn for news, infor­ma­tion, enter­tain­ment, diver­sion."1

- Larry Weber
It's All About The Social Web
Under­tak­ing the roles of media pro­duc­ers, cus­tomers are no longer pas­sive in their daily con­sump­tion.  Zappo.com under­stands this and has clev­erly parked itself in the mid­dle of what is now affec­tion­ately known by the digerati as – the social web – a def­i­nite step up from what was pre­vi­ously referred to as, Web 2.0.
"…Mar­ket­ing there­fore has to wrap around that – because what is truly chang­ing in the social web is media, and mar­ket­ing has always had to shape itself around media." 2

- Larry Weber

Using Twit­ter (a microblog­ging tool) to extend its line of com­mu­ni­ca­tion, Zappos.com has strate­gi­cally aligned itself with its cus­tomers, lever­ag­ing a medium of com­mu­ni­ca­tion which is already sec­ond nature to social media par­tic­i­pants (The Biv­ings Report elab­o­rates on this).
By twit­ter­ing, Zappo.com affords the atten­tion every cus­tomer is due with­out added costs.  The impli­ca­tions of this for small busi­nesses are far-reaching.  With­out requir­ing the bud­get of a Besse­mer Trust Com­pany, any small busi­ness can now cus­tomize and per­son­al­ize its cus­tomer ser­vice with­out fuss.  It's a great way to carve out your own unique posi­tion in your market.
"Social Media is no longer an option or debat­able. It is crit­i­cally impor­tant to all busi­nesses, with­out prej­u­dice.  It rep­re­sents a pow­er­ful, and addi­tional, chan­nel to first lis­ten to cus­tomers, stake­hold­ers, media, blog­gers, peers, and other influ­encers, and in turn, build two-way paths of con­ver­sa­tions to them. Yes, con­ver­sa­tions are tak­ing place about your com­pany, prod­uct, and ser­vice, right now, with or with­out you. This rep­re­sents price­less oppor­tu­ni­ties to build rela­tion­ships and shape per­cep­tions at every step. In the process, you become a resource to the very peo­ple look­ing for lead­er­ship, exper­tise, vision, and also solu­tions.  The most impor­tant dri­ver for out­bound and proac­tive online rela­tions is that it's mea­sur­able and absolutely tied to the bot­tom line."3

- Brain Solis

Is This Enough To Guar­an­tee You Sus­tain­able Com­pet­i­tive Advantage?
No.  Rea­son being, social media strate­gies can eas­ily be adopted by any busi­ness, regard­less of size, or bud­get.  Its low-barrier to entry has undoubt­edly lev­eled the busi­ness play­ing field.  A home­maker sell­ing home­made soaps from the com­fort of her home, could give cere­bral busi­ness heavy­weights like Neu­tro­gena a run for its money — a hypo­thet­i­cal case no doubt, but one that still reeks of fore­bod­ing reality.
How­ever, this shouldn't be marked as an excuse to bypass social media for more con­ven­tional mar­ket­ing.  In fact, any busi­ness which doesn't inte­grate online mar­ket­ing as part of its core growth strat­egy, should have its busi­ness licenses revoked.  I'm not being harsh.  I'm merely try­ing to save your busi­ness from expe­ri­enc­ing the cli­max of a Verdi tragedy.  Trust me, you'll thank me later.
True, com­pa­nies like Zappos.com are exclu­sively online busi­nesses, but most of their oper­a­tions are con­ducted offline.  So really, man­ag­ing an offline busi­ness does not exempt you from cat­a­pult­ing your brand online.  Sus­tain­able com­pet­i­tive advan­tage is only as good as the strongest link in your oper­a­tional chain.  It's a process of doing many things well, not just a cou­ple.  And by inte­grat­ing both offline and online activ­i­ties, you're doing just that.
The Impor­tance Of Being Part Of The Conversation
The only caveat though, is not to take this pha­lanx of social web users for granted.  They can smell turd from a petabyte away.  Host­ing a car­ni­val of pitch­fests in social media ter­ri­tory sel­dom results in any­thing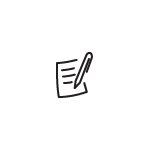 pos­i­tive.  Par­tic­i­pat­ing in the con­ver­sa­tion how­ever, does.
Like Zappos.com, you'll need to rewrite your man­ual on the rules of engagement.
Let me give you a sce­nario.  Let's say, you're sell­ing lin­gerie and you know where your mar­ket hangs out online.  You visit a lin­gerie forum and attempt to pitch your products.
An inter­rup­tion would pro­ceed some­thing like this:
Susan:  My hus­band loves me in my red teddy…it's just a huge turn on for him.
You:  Great, I'm sell­ing more ted­dies like that on my web­site.  Visit my site now at www.redteddies.com.
Susan:  No, thanks.  I've got more than I need actually.
That didn't go too well, did it?  Here's what par­tic­i­pat­ing in the con­ver­sa­tion will do for you:
Susan:  My hus­band loves me in my red teddy…it's just a huge turn on for him.
You:   Oh yeah, men seem to get really turned on by these camiknick­ers.  Can't under­stand why.  But I'm not too both­ered to find out either, as long as I get my hubby heav­ing like those actors in the faux-orgasmic Herbal Essences sham­poo com­mer­cials when he sees me in mine, Lol.
Susan:  Hahaha.  So true.  Haven't seen you around here before.  Wel­come to the forum.
You:   Thanks, thought I'd join the forum to get some new ideas for my teddy designs.  I own an online busi­ness sell­ing mod­ern teddy styles.
Susan:  Wow, I could tell you what I'd like.  What's your web­site called?  I could use some new designs in my closet too.
See that?  That's par­tic­i­pa­tion.  It's some­thing that all of us do nat­u­rally with fam­ily and friends.  By encour­ag­ing dia­logue, you're mean­der­ing through a nat­ural flow of com­mu­ni­ca­tion.  And if there's one area where the social web sticks out like a sore thumb, it's in afford­ing a plat­form for dia­logue to bloom.  So, take advan­tage of it.
Hav­ing a dia­logue with poten­tial cus­tomers has the inevitable con­se­quence of con­vert­ing them into pow­er­ful evan­ge­lists.  And on the social web, this is a good thing, a very good thing, which will work itself out even with­out you hav­ing to make a sin­gle pitch.
Remem­ber, con­sumers today have the power to write, pub­lish and cre­ate con­tent that could either make or break your busi­ness.  You don't want to piss them off with the already, weary command-and-control meth­ods of sell­ing of the bygone era.
"…this is the new model for cus­tomer ser­vice: totally trans­par­ent, community-driven, involv­ing mul­ti­ple online chan­nels includ­ing micro-blogging and inde­pen­dent com­mu­nity forums. You'd bet­ter be ready for it, because your cus­tomers no longer need your per­mis­sion to talk about you." 4

- Sandy Kemsley
Your Action Items
Because I've been told by anony­mous sources that my smile alone brings so much joy to the world, I thought I'll serve some of that joy to you by not leav­ing you in the lurch.  I'm going to point you to 3 piv­ots that should cer­tify you an appren­tice mechanic of the wheels of social media by the time you're through work­ing them.
First off – The Clue­train Man­i­festo, which is a must read for every seri­ous entre­pre­neur.  If you haven't read it yet, you can read it for free online (I told you I was going to bring you joy).  If you've already read it, read it again.  Or, at least mem­o­rize the 95 the­ses.  I kid, I kid, you don't mem­o­rize it.  Ask your kid to do you that favour.  But, I think it's best you just print it out and paste it on your monitor.
Sec­ond – Read The Social Web Ana­lyt­ics ebook by Philip Shel­drake.  You can down­load it for free here.
"It's no coin­ci­dence that brands that are under pub­lic scrutiny from cus­tomers, com­peti­tors, and other social groups start to turn to the most vocal of all –right in the epi­cen­ter of dialog.

Twit­ter is, for bet­ter or worse, a global chat room where hon­est, often vit­ri­olic opin­ions are shared. With the recent pub­lic anoint­ing of online sup­port effort, Com­cast Cares in New York Times "Grip­ing Online? Com­cast Hears and Talks Back" –it's easy to see why cor­po­ra­tion com­mu­ni­ca­tions, and PR pro­fes­sion­als are ready to embrace the dia­log."5

- Jere­miah Owyang
So, there you have it.  Don't set­tle for being an online dilet­tante.  Start rewrit­ing the rules of your busi­ness to accom­mo­date the chang­ing faces of the social web.  I assure you, it'll be the equiv­a­lent of pulling your fin­ger out of a money dike.
Just ask Tony Hsieh, if you're still play­ing the role of Doubt­ing Thomas.
Footnotes: